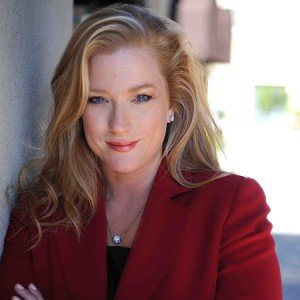 Tina Marie St.Cyr is a board certified executive coach and a licensed corporate trainer specializing in human communications & human relations. With over 12,000 hours of application, study and design of programs, her methods for helping people create immediate and lasting results is extraordinary.
Clients refer to her as:
Their "Professional Sounding Board", "Personal Advisor","Secret Weapon", "Life Coach", and "Evokateur".
She readily combines her many years of sales strategy, project management skills, team leadership and communications knowledge with an innate and uncanny ability to hear into her clients minds, souls and desires.
Tina Marie has sat in discussions with the Federal Energy Regulatory Commission, FDIC, ERCOT, The National Republican Commission, Texas Space Association and more to help solve meaningful issues that impact cultures, communities and industry.
The list of clients she has worked with includes: Microsoft, NASA, Oracle, Shell, Chevron, Dynegy, Siemens, Agrifos, Independent School Districts across the nation and so many more.
Tina Marie's unique blend of certifications and degrees allow her to work with people from all backgrounds and cultures.
Tina Marie:
a professional full time personal & business coach
certified with the International Coaching Federation, and
is seeking her Board Certification through the Center for Credentialing and Education,
Certified Corporate Trainer in multiple technologies and platforms including Epstein Technologies, Arbinger and her own Business Acceleration Systems
is a Certified Life Mastery Consultant,
degreed Business Strategist,
Certified Strategic Interventionist,
BBA in Management Information Systems
has a Masters in Holistic Nutrition
and holds many certificates in business, health, finance, communication and time management skills.
Tina Marie has trained in all venues, from small conference rooms to stadiums and all spaces in between. Her speciality is in bringing new transformative perspective to a situation, allowing the human ability to solve problems to flow forth easily.
Whether a client is seeking to inject a team with new energy, end conflict and struggle patterns in the workplace, jump out of a long lasting plateau, or merge cultures to form a more powerful and pliable whole, the techniques and strategies that Tina Marie brings deliver immediate results.
Those that coach with her in her one on one coaching platform are among an intimate group dedicated to true measurable progress and self development. Business owners will realize steady and replicable growth, positive team synergies and ever-increasing leadership skills. Entrepreneurs will have a highly experienced advocate and coach by their side advancing them to their true revenue results.
She is the host and creator of the syndicated Holistic Living radio program that was syndicated in over 16 cities, and most recently The Power of Transformation television program on the Good Life Network. Her published works include, Everything is Subject to Change, Thinking Upside Down, The Possibility Process, and most recently, Thank God I am an Empowered Woman.
Her Elite coaching program, 6 years in its building, has transformed the lives of over 100 private clients, over a thousand distance students, and numerous business clients nationwide. She teaches group programs via telephone or Skype weekly, the most popular of which are her Hi Sexy! Self Esteem & Personal Boundary System classes and retreats for women business owners.
She has created Business Acceleration Programs for Coaches, Trainers and Consultants. Having sat at the helm of a fast growing, international consulting practice from 1998 – 2006, Tina Marie knows the in's and out's of all things business and shares her insights, rolodex and wisdom with her clients.
Currently Tina Marie coaches and consults with a hand full of private clients interested in defining and achieving their business, personal, relationship, health, financial and philanthropic goals. Tina Marie was recognized as one of Houston's Most Dynamic Business Women in 2012, and won National Recognition as a Spiritual leader by Origin Magazine.
She is a three time award winning coach, best selling author, international public speaker with the International Speakers Bureau, and contributor to various media publications, including Cosmo, Marie Claire and The Huffington Post, and Small Business Magazine, which feature her insights in the human dynamics.
Tina Marie says, "At TM&C we help people embrace an undeniable readiness and focus to embrace their lives, no matter the circumstance or the nature of their story, at a new heartfelt level. We help clear clutter, whether physical, relational, emotional or spiritual to make space and new habits for achieving meaningful results."
To inquire about space in her group or private coaching programs, you can write to her office at [email protected] or call 888-721-4204.