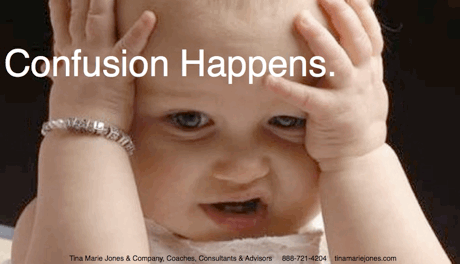 When things feel confusing, look inside and get curious.
The quality of one's life is in direct proportion to the amount of uncertainty one can bear at any one time." – Anthony Robbins
Confusion happens. It is a reality that there will come a time when we feel confused.
It is easier to look outside oneself when we feel confused. Whether we are looking to others to explain their actions, or looking at what happened that seemed out of our control, asking questions like: "Why is this happening to me?" "What did I do to bring this on?"
The circumstances that surround an event that seem uncertain can be perceived in two ways, from confusion or from curiosity. In seeing an event from confusion, one can feel powerless, whereas, seeing an event from a perspective of curiosity, one can maintain a feeling of power, even if it is slight.
Slight power trumps powerlessness any day.
With confusion comes more confusion.
With curiosity comes answers.
In looking at your life, do you have any areas where you feel confused? overwhelmed? powerless?
Look at the situation with new eyes of curiosity and ask questions that can lead to new answers.

What am I being asked to know at this time?
Through this experience, how am I being asked to step up? grow? forgive? understand?